Mountain View Media provide web services in Strategy & Site Mapping, E-Commerce, Programming, Website Training and Web master Service.
In the field of Design, Mountain View Media provides services in Logo Design, Banners, Brochures, Catalogs, Flyers and Collateral Materials.
We are experience in WordPress Website development, Custom PHP Site development, Content Creation and Search Engine Optimization.
We offer strategic plans in Business Analysis & Consulting, Brand Strategy, Search Engine Marketing Strategy and Content Strategy & Copywriting.
We Take your Company's Vision to the Summit and keep you at your Promotional Peak
Mountain View Media is full-service, certified SBE, DBE, Woman Owned, Native-American, Family-Owned and operated internet marketing agency. We have been serving clients throughout the country since 2001. We know that we will meet and exceed all of your advertising and internet marketing needs. Let us help you enjoy the view on your mountain top!
OUR PROCESS
Explanation of a typical website/print project build
STRATEGY & CONSULTING
Business Analysis & Consulting, Brand Strategy
BRANDING
Explanation of a typical branding strategy inclusive
DIGITAL MARKETING
Web Development, WordPress, Custom PHP, SEO
125
Digital Marketing (SEO)
Experience our passion for creating state-of-the-art digital projects while guiding and engaging user experiences.
Father & Son Masonry, Inc.

June 29, 2023

Aero Federal Credit Union

June 5, 2021

AquaTech Pool GC

June 5, 2021

Assisting Hands

May 16, 2021
Why Choose Us?
We deliver 100% and provide instant response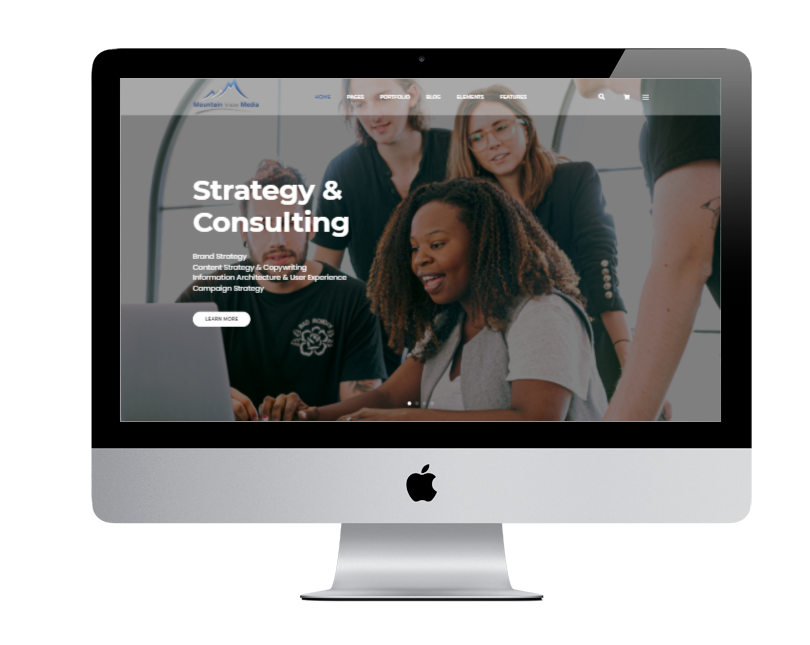 2015 & 2021 Minority Marketing & Communication Firm of the Year
Phoenix MBDA Business Center
We are honored to receive the nomination and award as 2015 & 2021 Minority Marketing & Communication Firm of the Year from the US Department of Commerce – Phoenix MBDA Business Center.
View More
What Our Clients say
Testimonials
For many years, my two companies tried different digital marketing companies for our SEO, SEM and online advertisements. Not until I got to work with Mountain View Media does my company realize positive ROI results. Mountain View Media is professional and knowledgeable in the digital marketing realm. They give us sound advice specific to the businesses that we are in. They are quick in their responses to meet our evolving business changes and needs. I highly recommend Mountain View Media.
Alexis Nguyen | President & CEO
OnSite Safe
Jane is one of the most exceptional brilliant and talented businesswomen like none I've known! She's also that very talented person that just redid my beautiful website. The team at Mountain View Media is very patient and knowledgeable and responds quicker than any other web company I have ever seen!
Ana Oz | Principal
Oz Interior Designs
Mountain View Media was great to work with during our logo and rebranding initiative. They were able to capture the company's core image of stability, strength and longevity with our new logo and brand image. They really listened to our needs, researched our industry and helped us stay on track while going through this process. I would highly recommend Mountain View Media for your marketing needs.
Angie Avers | AVP/Marketing
AERO Federal Credit Union
Thank you so much. It has been a pleasure working with such a talented group! You certainly exceeded our expectations. Grateful.
Great customer service, they offer quality products. They helped us from the design of out logo through our web site. They have everything you need for your business.
Jazmin Aguilar
Aguilar Construction
Working with the team at Mt View Media has made all the difference in how we are able to present our business online. They worked towards our goals when creating a new website, and made sure that we all the tools we would need to not only maintain the site, but continue to improve it as needed. Professionals like Dustin added expertise to our ideas, and made the whole process simple and enjoyable!
Molly McCorskey
BC Solutions, LLC
News from Mountain View Media
Blogs